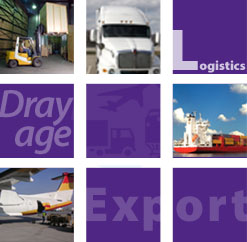 Bonded Warehousing
Lighten the Load, Inc.'s bonded "CFS" warehouse enables Customers who import goods to store freight as it waits to be cleared by customs. You can track the status of your Ocean Freight on our secured website.
Lighten the Load, Inc. is conveniently located minutes from O'Hare and centrally located to all of Chicago's rail yards. Our location can save your company transportation dollars, especially by utilizing our drayage and airport recovery fleet.
Our transportation specialist work alongside our warehouse staff for seamless transitions so your Shipments always get the attention they deserve.
We have Loads of experience handling nationwide rollouts requiring close coordination of warehousing and transportation.
Lookup Container status and availabiliy online using our
Container Freight Status search tool.